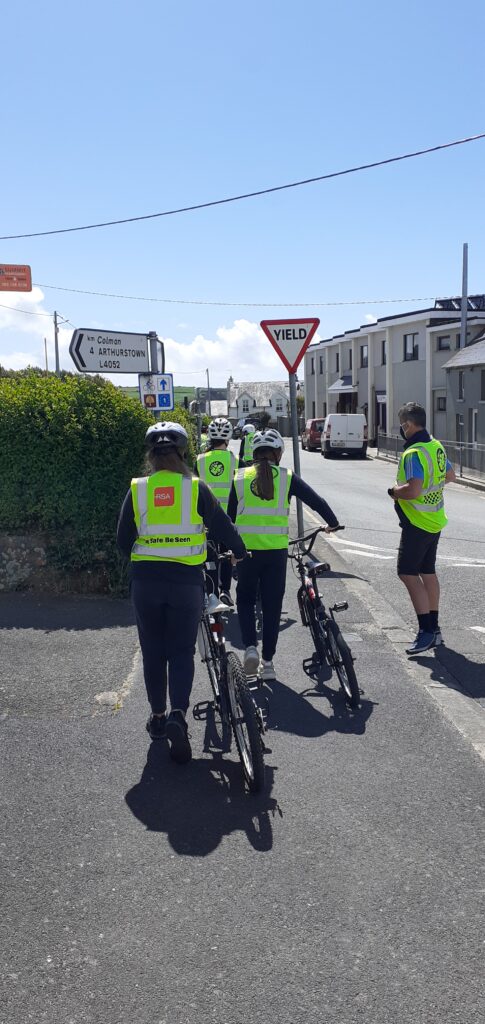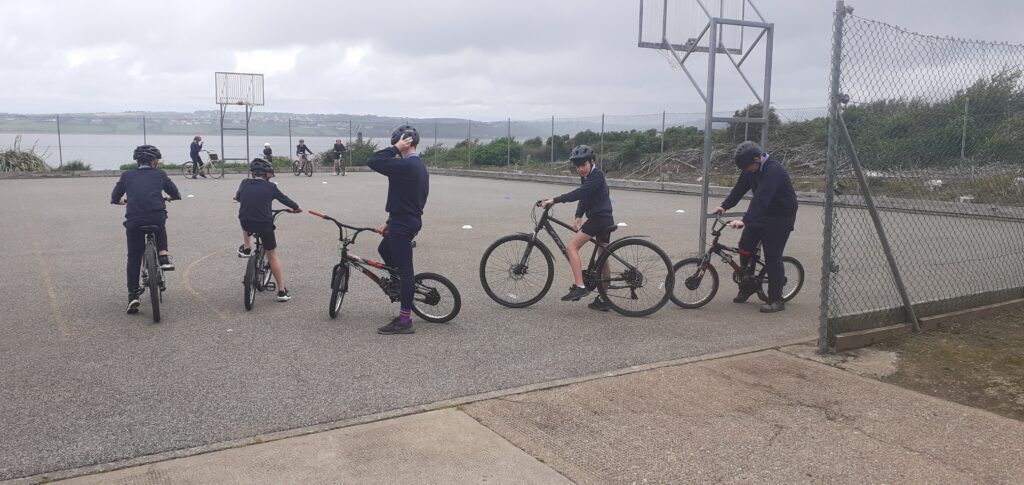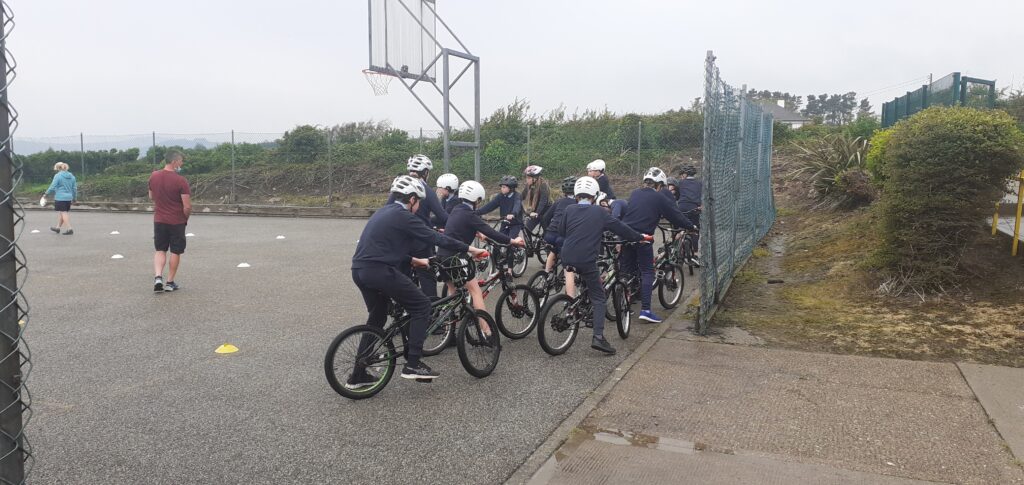 Over the past few weeks The children in 5th& 6th class have been taking part in the Cycle Right Program. They have gained lots of new skills and they have become very competent cyclists.
CYCLE RIGHT is the National Standard for Cycle Training and provides practical cycle safety and skills training to promote competent and confident cyclists. CYCLE RIGHT is an inclusive programme.

CYCLE RIGHT is produced and supported by the Department of Transport, Tourism and Sport, the Road Safety Authority and Cycling Ireland, with input from central and local agencies and other groups.
CYCLE RIGHT Stage One Delivery
At an off-road location trainees take:

Theory and Rules of the Road training.
Core bicycle-handling and road-skills training.

Starting, stopping, balancing, pedalling and cornering.
Turning left and right, including shoulder-checking and signalling.
Cycling with other cyclists.
Cycling in a simulated road environment.

On-road training:

Trainees take part in trainer-led cycles, guided and directed on correct positioning and decision-making on the road.

Recognising potential hazards on the road.
Where to be on the road, when to look and signal.
Road signs, road markings, bike infrastructure – how to use them.
Surfaces and weather.
Parked cars.
Junctions and how to approach them.
Simple roundabouts and how to approach them
Thank you to Anthony & Jane for being such great trainers.